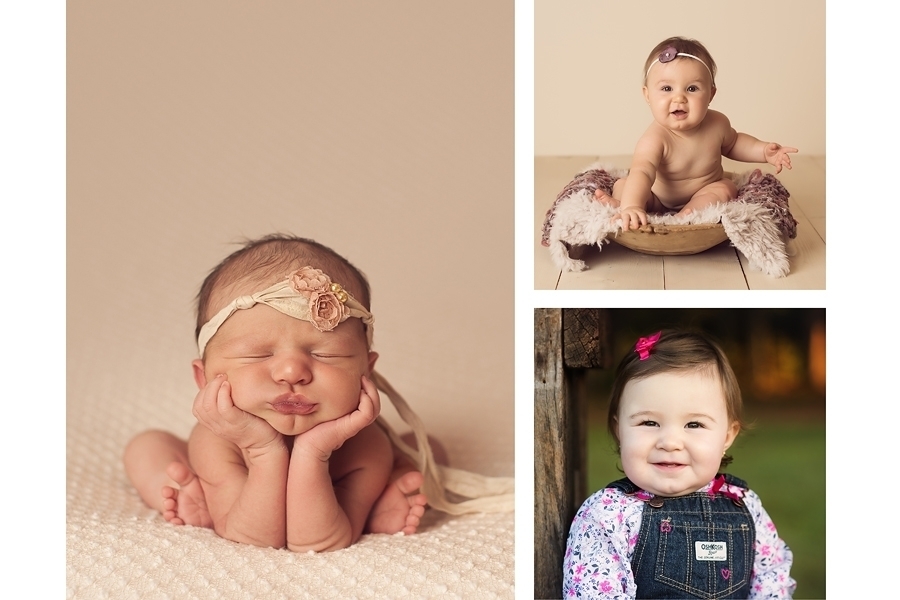 Create – A – Baby Plan
$250 Newborn Session Fee
+
$175 discounted milestone session add-ons including special incentives!
Combining the beauty of new life with stunning photography, Jessica Tanner offers timeless art and keepsakes to document these special milestone moments in your baby's first year of life.
In addition to our celebrated custom client experience, you will have the option to create your own baby plan! Milestone sessions can be purchased as add-ons to the newborn session for a discounted bonus of $175 each.  You will also receive 20% off the A La Carte product menu and 50% off our Digital Negatives.  These exclusive products will look stunning and will perfectly supplement your newborn wall art collections.  Each stage of a new child's life is a perfect time to commemorate your family with an amazing gift to be cherished forever- And Jessica Tanner Photography helps make the process fun and flawless.
3 – 4 Months
First smiles and tummy time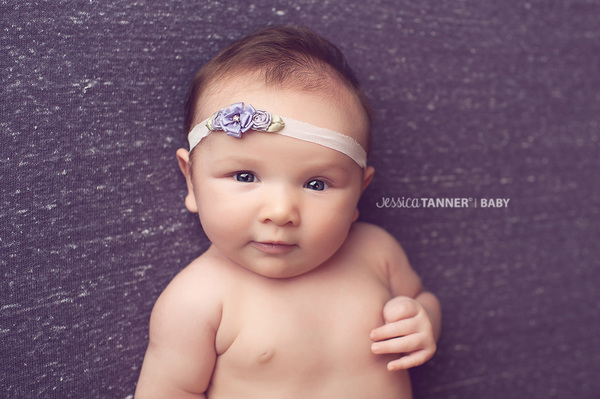 The 3-4 month milestone is full of big stares, cooing expressions and gummy smiles.  More importantly, your baby knows who you are!  As their personality starts to shine, they get excited about silly sounds and funny faces to get their attention.  Some babies at this stage are strong enough for tummy time and have a lot of curios fun with my soft, gentle fur rugs!
6 – 8 Months
Sitting unassisted, but not yet crawling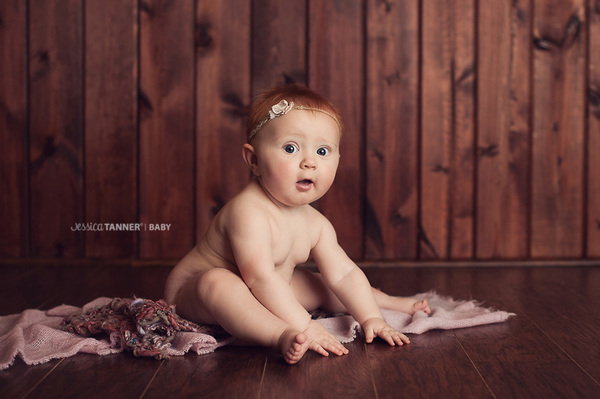 When baby is ready for sitting but not yet on the go, we will capture him/her at the roly-poly happy phase, when those big grins and belly laughs are lighting up your life.  Sitting babies make the absolute best models, since they cannot crawl away and are easily amused with peek-a-boo and squeaky toys. Portraits at this stage capture the beginnings of those dynamic personalities that will be with you forever, and give a glimpse into a small person interacting with their environment as only those bundles of delight can.
One Year
Standing or Walking

With a penchant for partying and hands ready to dive into that birthday cake, the first birthday is greatly anticipated milestone in every family. At this age, your toddler will be interacting in lots of fun ways which sometimes leave even parents in need of a nap. Standing, walking and ready to take on the world, we document that infectious energy and charisma that brings so much light (and sometimes surprise) into your life.
Your custom milestone portrait sessions include:
Pre-consultation to discuss your session goals, prop selections and background choices.  This is also a great time to hold my exquisite products in your hands to get a sense of what you would like to display in your home.
45 – 60 minute studio or on-location session (up to 30 miles from Jefferson, Ga, travel fee may apply for longer distances)
3-4 set ups
One sibling or parent portrait available upon request.
Proofing gallery of 20-25 images
In-person viewing party where I will present your images in a slideshow and help you design your final product.
Please inquire to reserve your custom consultation to design your perfect first year baby plan!