I am always partial to babies with some chunkiness to them!  My Little Brooks looked just like this at this age!  Don't you just love her cheeks….and those eyelashes are to die for!
Petti Romper and headbands (pink & blue) are provided by Little Dainty Darlings!
White Headband provided by Itsy Bitsy Blooms!
White Crochet Hat provided by Angel's Purple Pantry!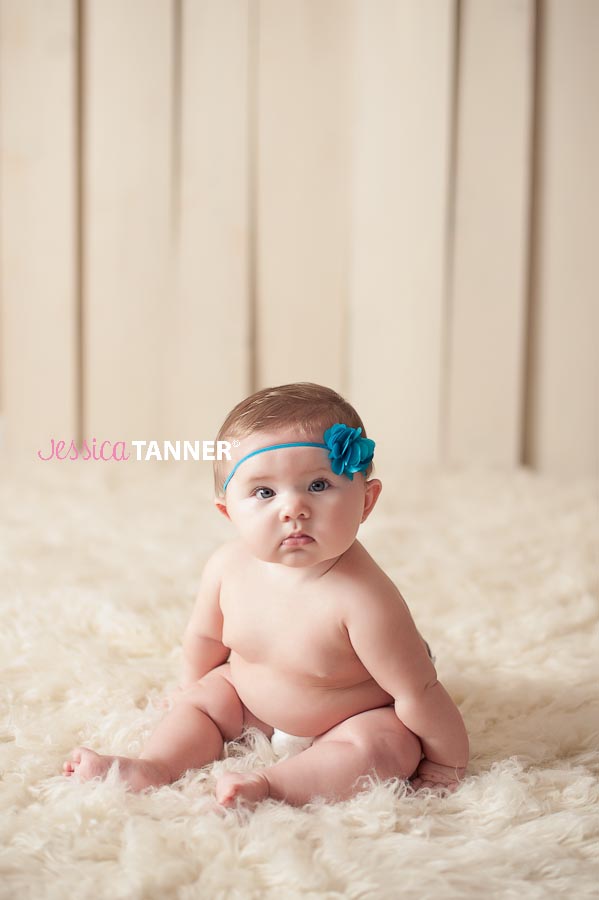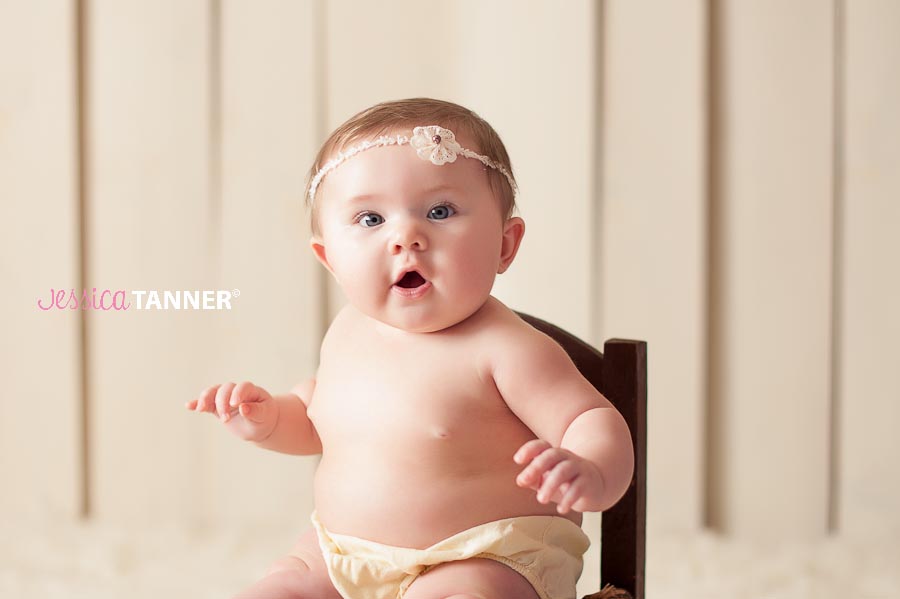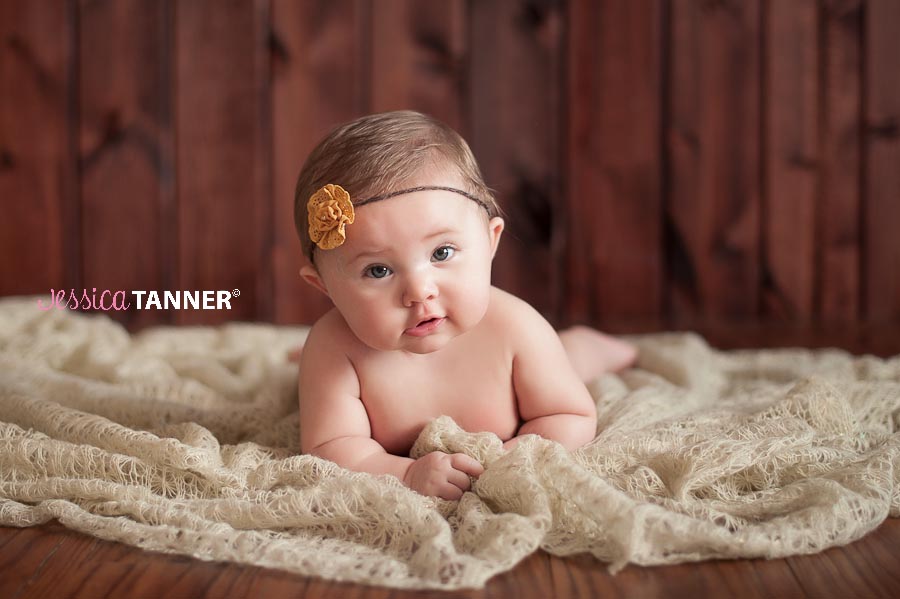 I have a lot of nice vendors who send me product for trade.  If you are interested in having your products photographed on models, please contact me!