It was so much fun getting to play with Kierstin in the studio again!  She came back for her 6 Month "sitting up" session.  View her newborn session here!  We got so many big smiles from her!  She loved eating her feet and sucking on her fingers!  Kierstin was just too stinkin' cute for words!
Headbands and Lace Romper by Little Dainty Darlings!  Go check out her site, and please tell her I sent you!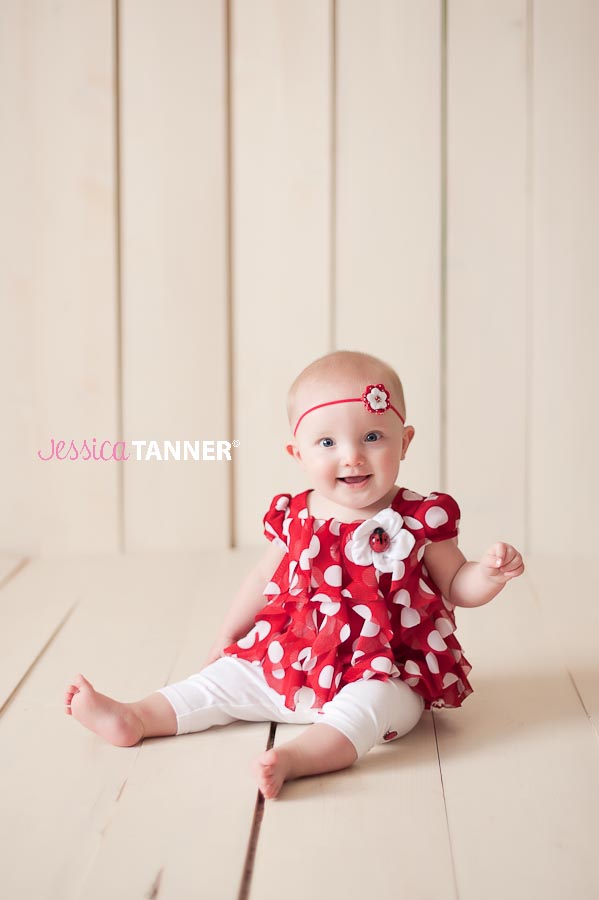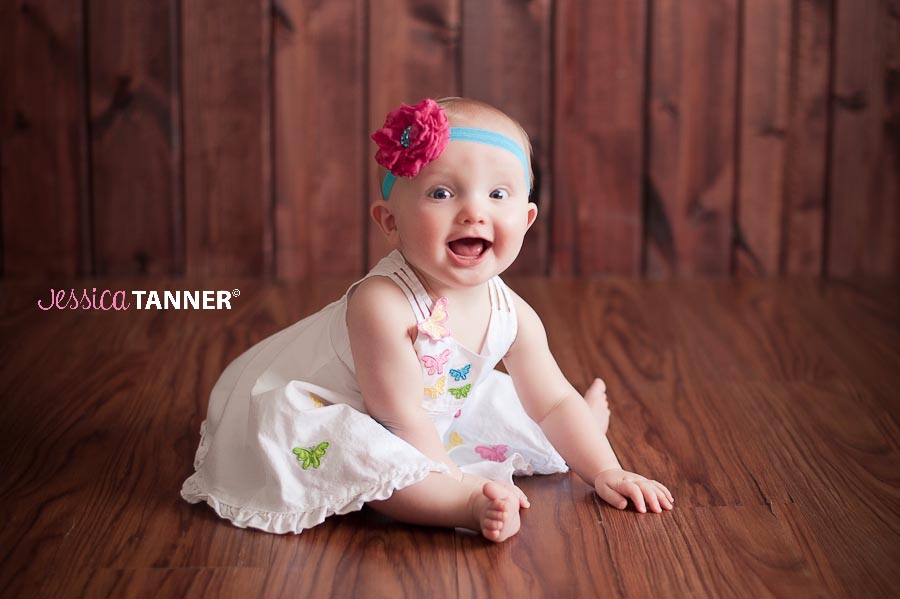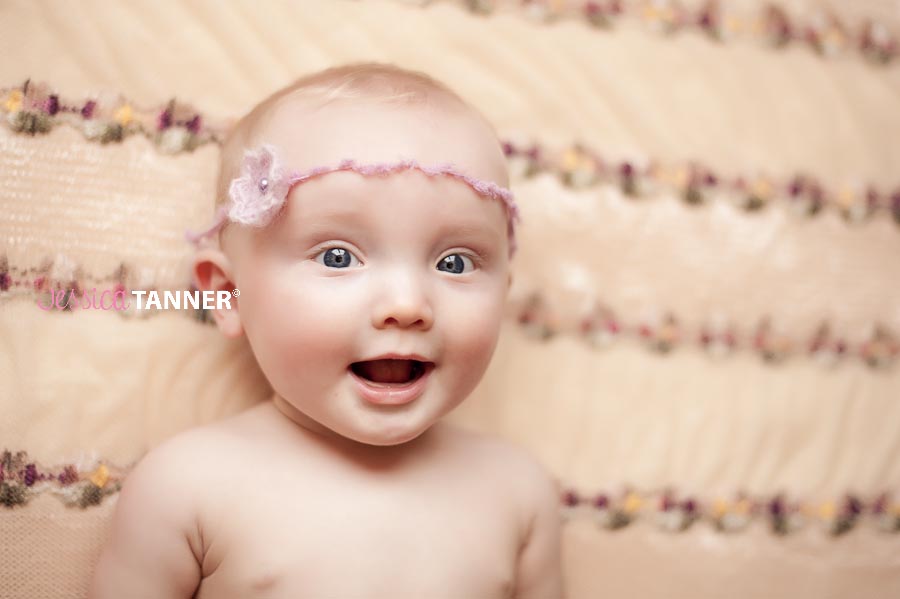 Thank you for viewing my blog!!  Please feel free to coment!!
Follow me on Facebook and visit my website for more information on scheduling your next session!